Unfortunately the before pictures went missing on the project but it was a standard cloakroom, just inside the front door, in a 1990's build prior property. If you live in a 1990's built property with original cloakroom, you will undoubtedly have radiator pipe work all on the surface running around the edge of the room with wall hung basin with all exposed pipe work including the waste disappearing through the floor, usually in the corner.
Houses of this era were built with speed in mind so exposed pipe work is what you got, but when a customer pays to have it refitted they want a little more effort but into the finer details. One of the main things is to hide all that surface pipework to neaten up the look as a whole.
This job included chasing a lot of the pipes into the walls for the radiator and basin, an making a new boxing to cover the toilet soil pipe. That, coupled with some lovely style choices by the customer, resulted in a really lovely looking modern cloakroom.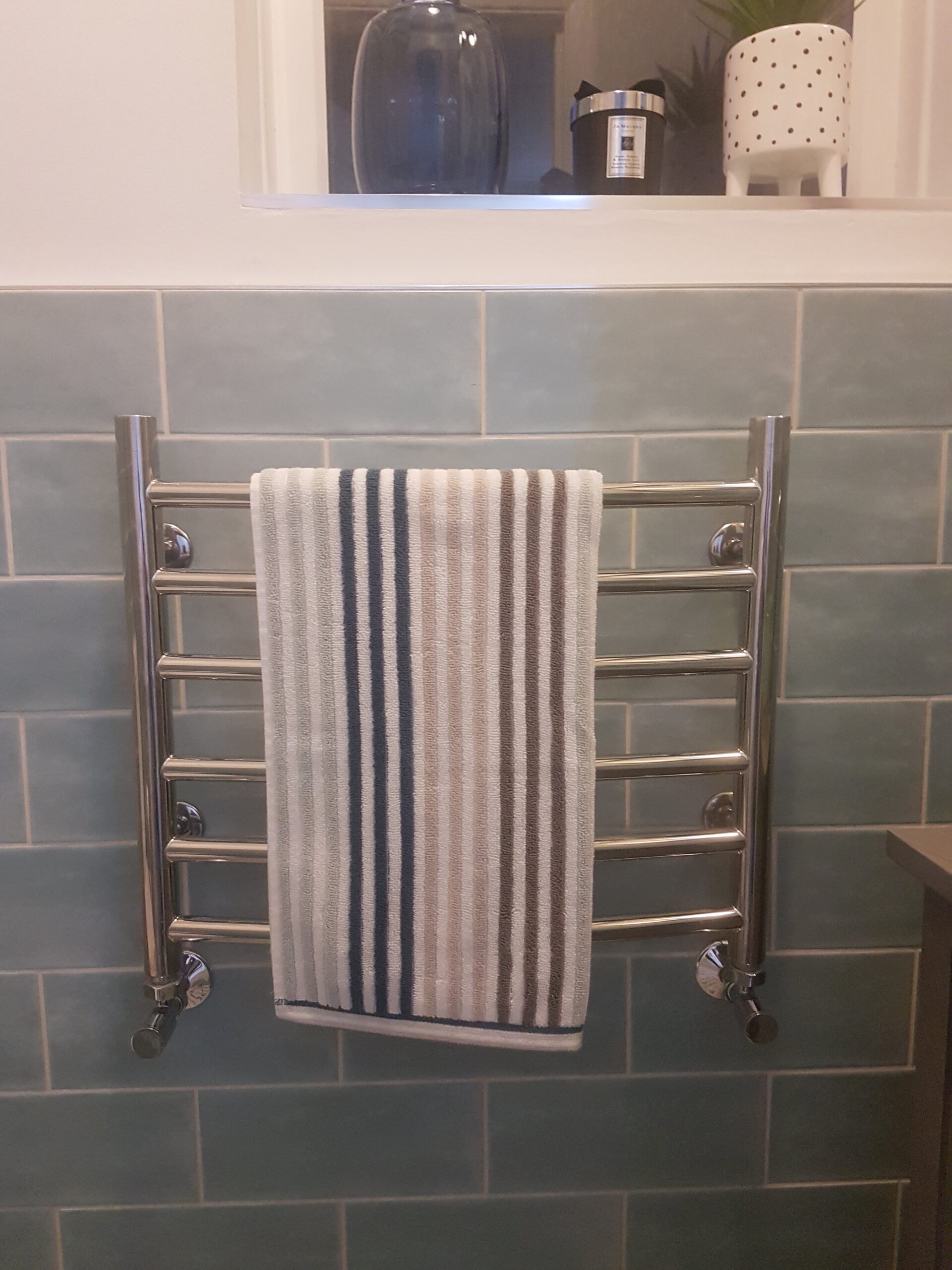 Check out the 360 panorama image of the project below.
Click and drag around the pictures to view floor, ceiling and stop rotation.
( If "Image Not Found" shows above please try reloading the page. )