En-suite Bathroom in Valley Park
This job involved a free standing bath and the desire for a low level shower tray. Both of these items require the waste water to be carried out of the room under the floor level. With a free standing bath there is no other way, you can't come out through the side and make a boxing above floor level to hide the pipe even if you wanted to! The joist ran down the room from the window end so pipes could go between the joists to the window end, but to connect into the down pipe would mean cutting big holes through every joist. an other option is to use a pump somewhere to pump the waste out but these can be noisy and go wrong, so gravity is always the first choice if at all possible. (You never get called back to fix gravity, it just works fine on its own!)
The waste pipes were put between the joists with lots of lovely run on them and then dropped through the ceiling of the office below. These were then connected into the soil down pipe and a boxing made to cover everything. The box was plastered, coving repaired around new boxing and then all painted to blend in. A boxing like this is far less noticeable than you would think especially when the coving has been adjusted around it and everything painted to match.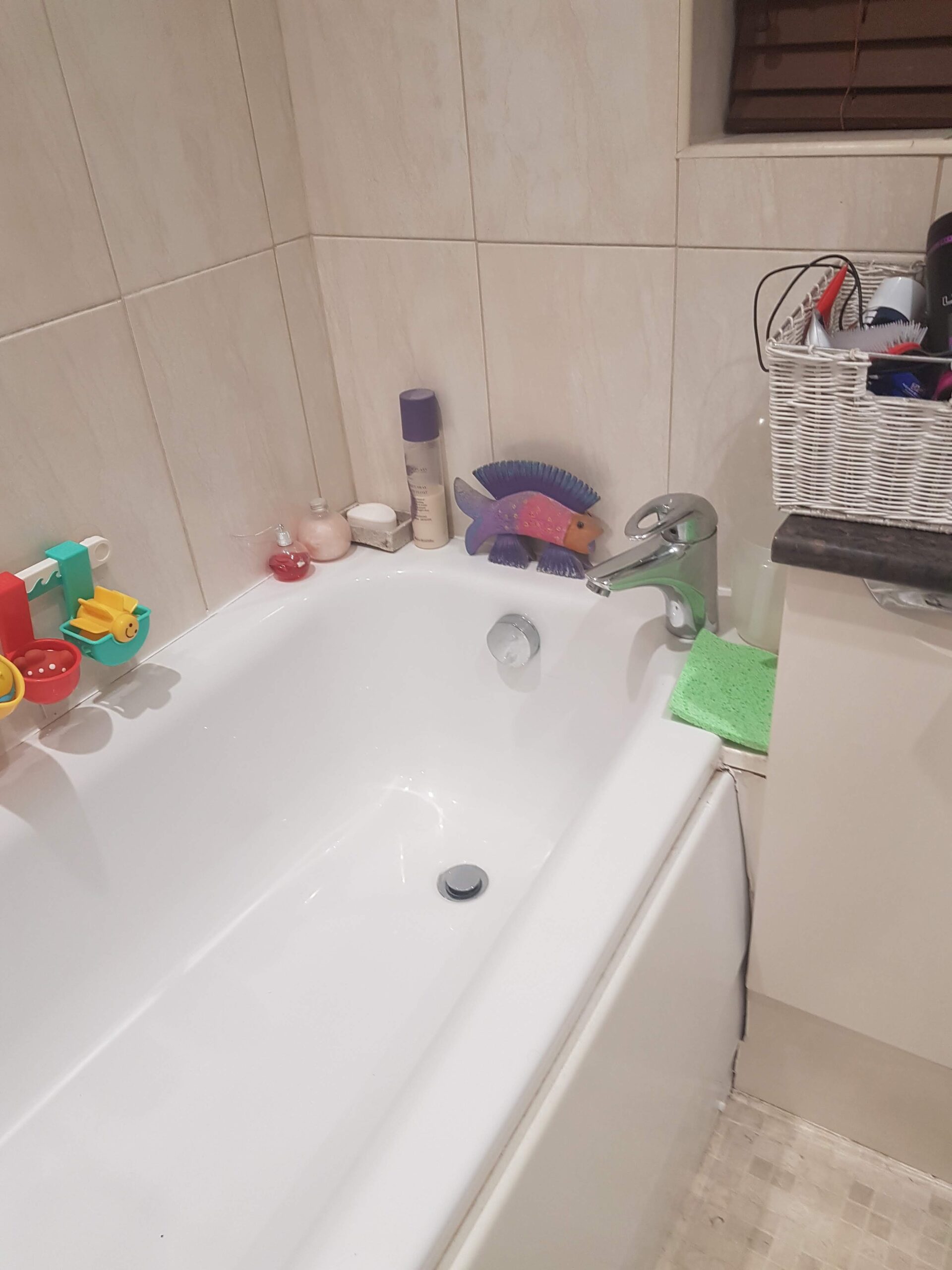 Check out the 'before' and 'after' 360 degree images of the project below.
Click and drag around the pictures to view floor, ceiling and stop rotation.
Before…
( If "Image Not Found" shows above reloading the page. )
…and after.
( If "Image Not Found" shows above reloading the page. )