Second job for previous customer. This one to rip out and refit the guest room ensuite. How many guests stay and have a bath? Bath removed, toilet and basin kept in original position, stud wall built to create a shower cubicle with niche for products instead. The required boxing for the waste pipe was extended out to create a ledge or small step, disguising it as a feature for the towel shelves to stand on, rather than a required boxing to hide a pipe.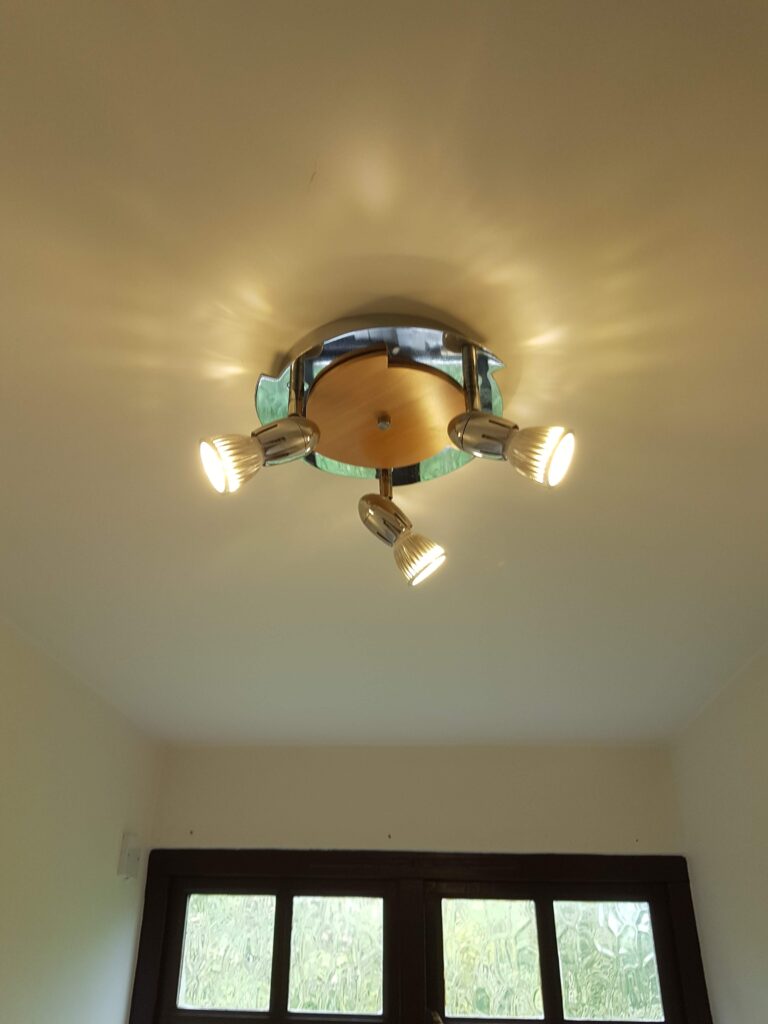 Check out the 'before' and 'after' 360 degree images of the project below.
Click and drag around the pictures to view floor, ceiling and stop rotation.
Before…
( If "Image Not Found" shows above please try reloading the page. )
…and after.
( If "Image Not Found" shows above please try reloading the page. )