The brief for this job was to remove the existing bath and replace it with a level access shower tray. The customer was an elderly lady who informed us that she only ever used the shower and getting in and out of the bath for this was becoming a problem.
As you can see form the pictures, the soil pipe form the toilet was running underneith the bath so it was expected that a stud wall was needed to cover this. The plus side is that this stud wall would then allow for a niche to be created in the shower area for products.
What wasn't expected was that the soil pipe didn't actually run straight from the toilet and out through the wall, but had a 90 degree turn under the bath, ran along the wall for a small distance and then turned again and exited through the wall halfway down the bath. On top of this the first turn wasn't supported and was nearly touching the floor. This would be creating a big puddle in the pipe itself and is a surprise it hadn't leaked at some point already! (See pictures below!)
To solve the above the whole cast iron vent pipe on the outside of the house had be be moved and re-made with new hole drilled through the wall, old hole bricked up and basin and shower waste plumbed back in.
The bathroom in its present state was in a good clean condition but this required alteration had to be done never the less. So the customer chose her new tiles and kept as much as possible in the way of basin, toilet and towel rail radiator, to keep the cost down.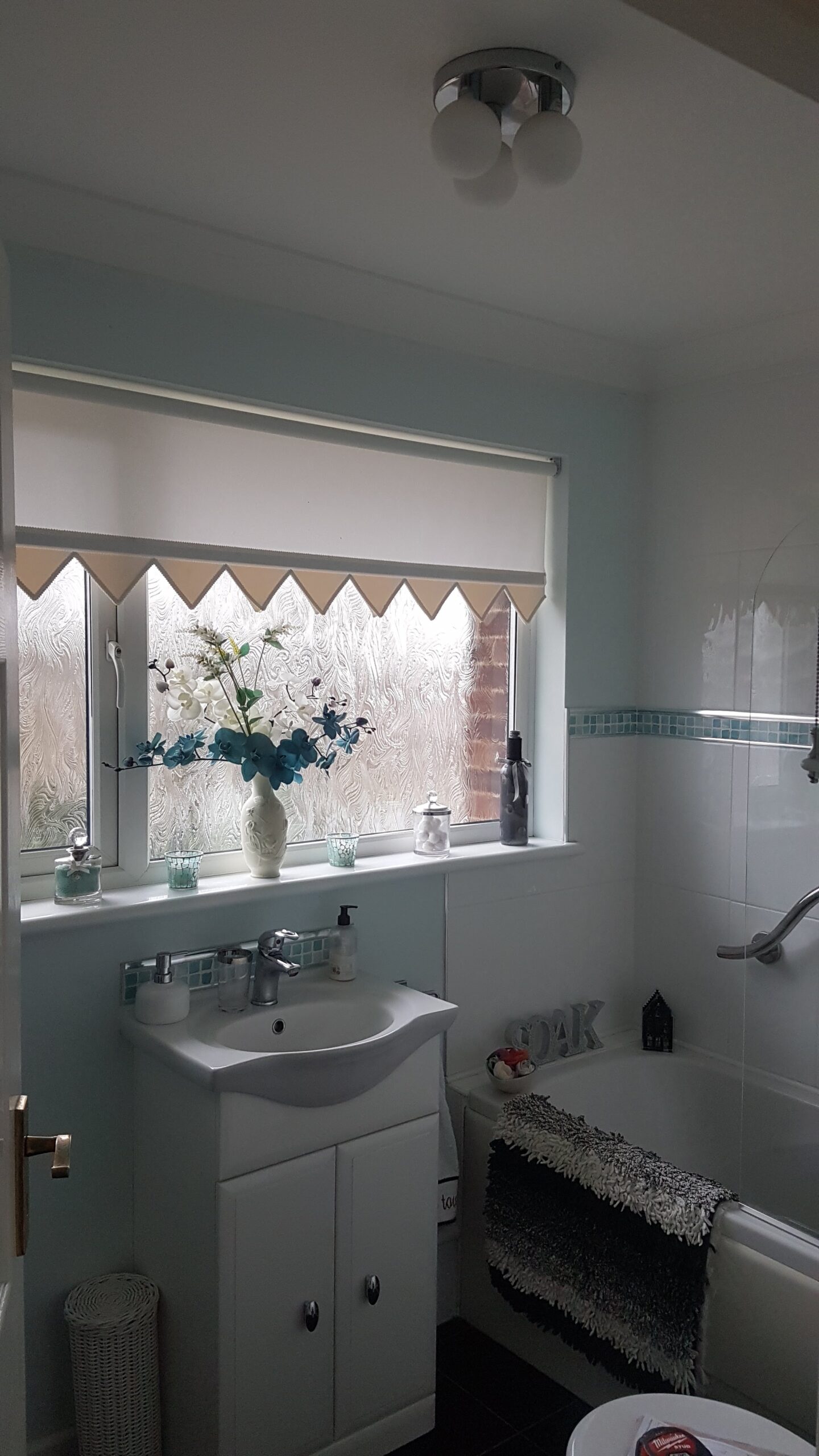 Unfortunately there were no 360 degree images taken of this job before or after and no pictures of the work on the soil pipe that took place on the outside of the property!