This was the first stage of a two stage project. The second stage will be to rip out the ensuite to master bedroom, which is situated the other side of the wall the bath is fitted along, and convert it into a wetroom. The ensuite has a stud wall hiding the main soil pipe from the toilet, which goes behind the shower area from floor to ceiling, which as part of this stage was routed behind the new bath. This will then allow the stud wall in the ensuite to be completely removed when stage two takes place, giving an extra 300mm to the shower area and resulting in a cleaner shape to the room. The remodel of this main bathroom also included the replumbing the waste pipes from the basin in the ensuite and also a new waste for the shower, below floor level, so a wetroom can be created. As all the plumbing from the ensuite was routed under the floor in the main bathroom, this could only be completed by taking up the floor in the main bathroom, so this stage had to be done first taking into account what would be required to make a wetroom possible in the ensuite in stage two.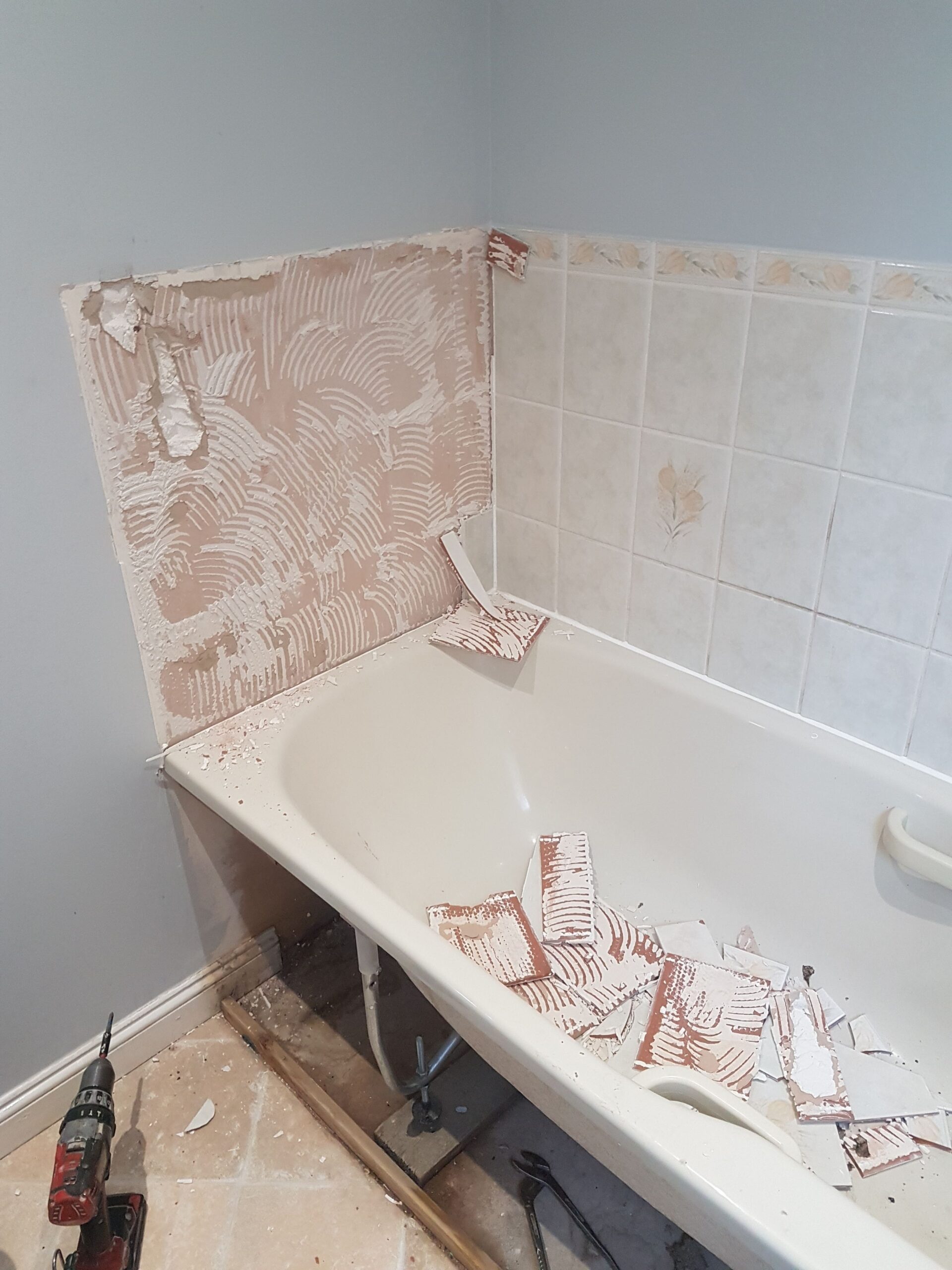 Check out the 360 degree image of the project below.
Click and drag around the pictures to view floor, ceiling and stop rotation.
After…
( If "Image Not Found" shows above please try reloading the page. )