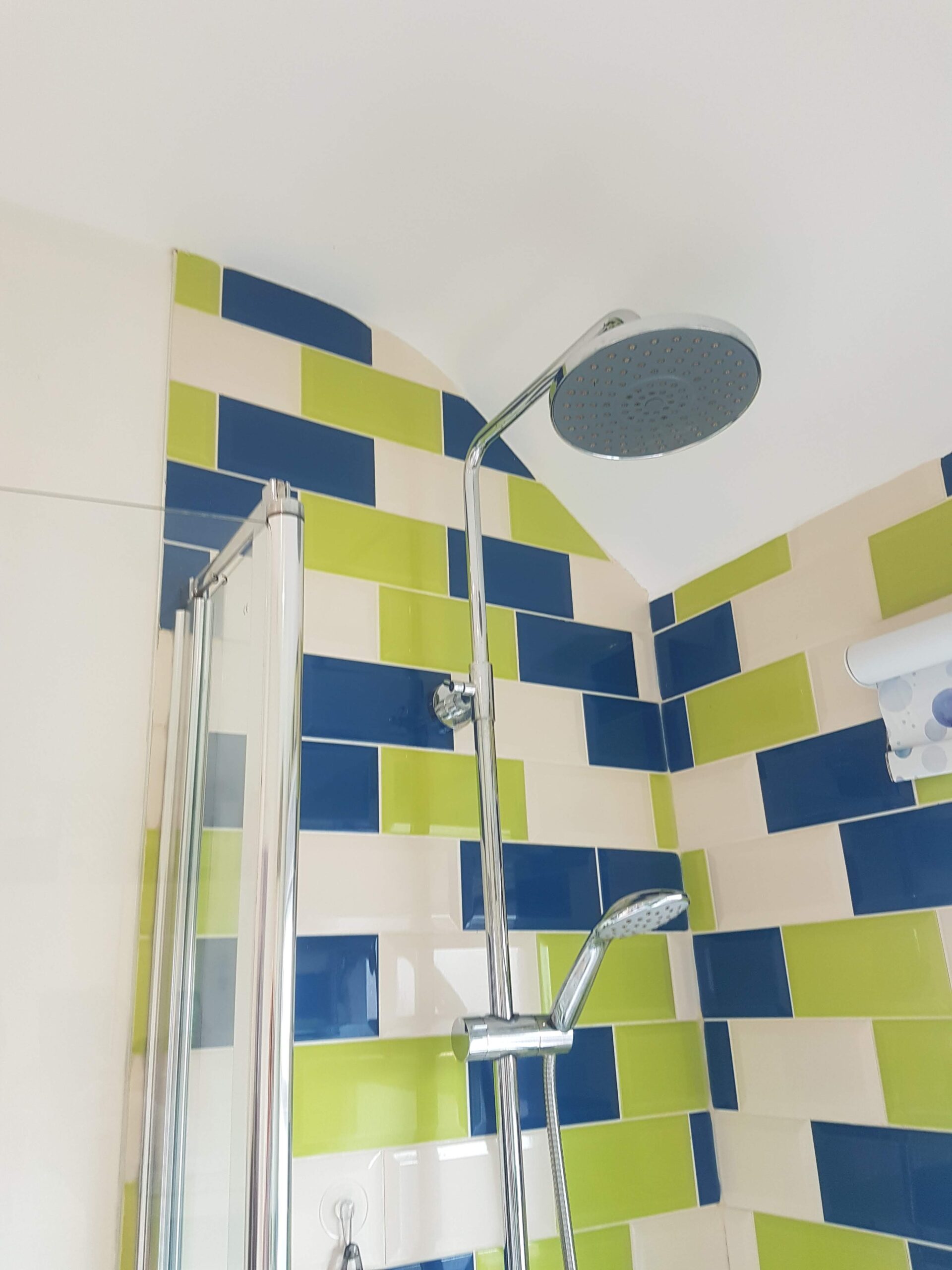 Check out the 360 degree BEFORE image, unfortunately no 360 of the finished project got taken on this job.
Click and drag around the pictures to view floor, ceiling and stop rotation.
Before… the before picture shows the size of the original window. It did let in a lot of light but meant the customer was forced to shower in front of it. The bath was changed to the outside wall with no window and the toilet moved to the other side of the room. The window was blocked up to a smaller size and moved away from the new bath position.
( If "Image Not Found" shows above please try reloading the page. )