The brief on this project was to rip out the old bathroom and create a wetroom shower and bath. As with most jobs you don't know what you are dealing with regarding the plumbuing until you have revielled the pipework after ripping out. In this case the waste pipe was above floor level for a long way, disappearing off to the left of this room somewhere before dropping down…potentially when it reached the next bathroom down the hall. The only way then to connect in the shower waste from this room below floor level would be to rip a big hole (or several) in the wall and floor of the bathroom down the hall which of course is looking lovely with new tiles and units etc. That is not an option.
A solution had to be found! So instead of along, the waste was taken out into the eves, down the roof edge, out of the sofett on the outside and down the external wall of the property. It then went under the decking outside and found its way along the wall to the exact same soil pipe, completely out of sight.
Although the method of getting the waste water away from a wetroom floor can be tricky to find, a solution can normally be worked out.
Wet-Room in Ampfield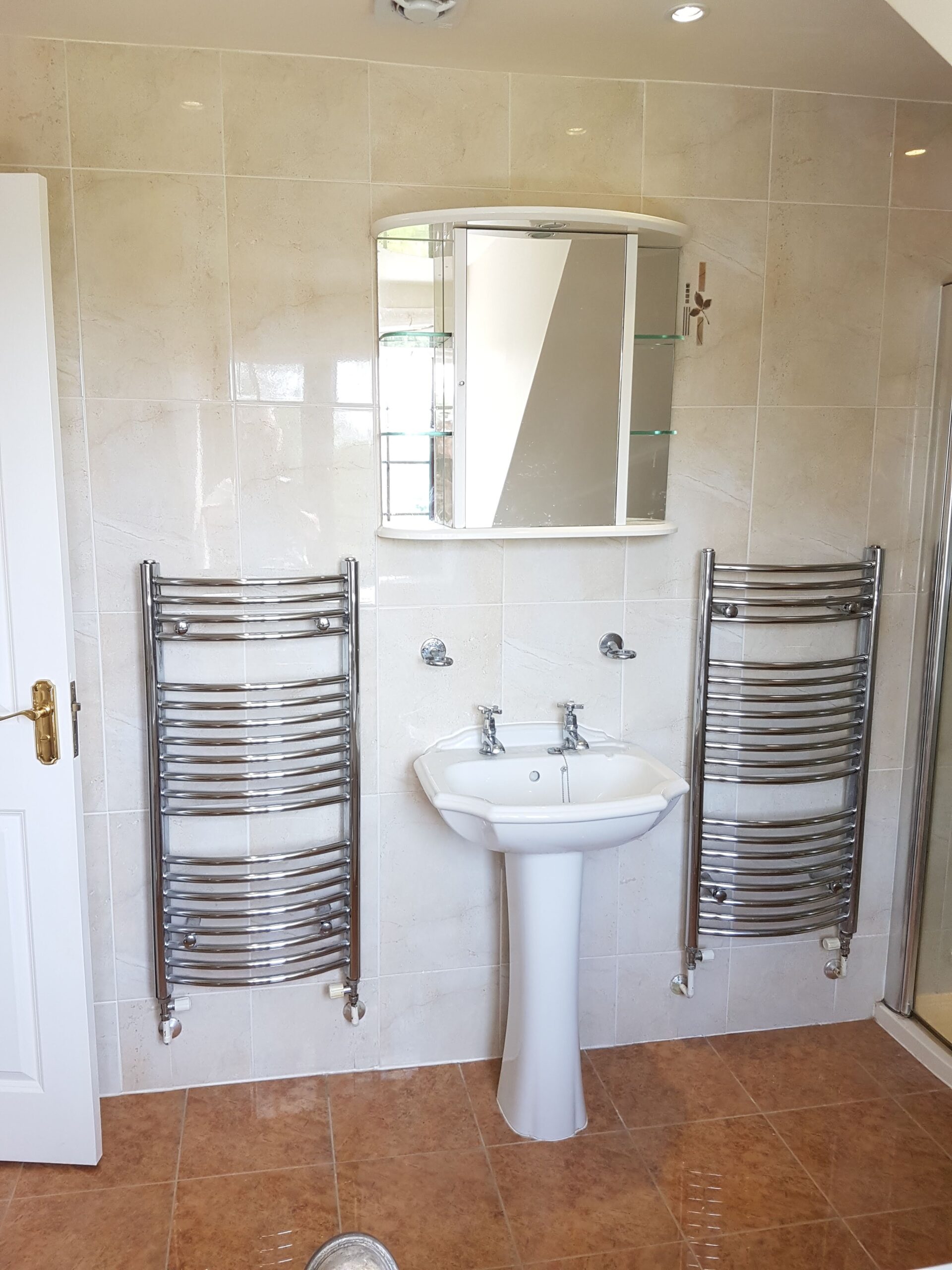 Check out the 'before' and 'after' 360 degree images of the project below.
Click and drag around the pictures to view floor, ceiling and stop rotation.
Before…
( If "Image Not Found" shows above please try reloading the page. )
…and after.
( If "Image Not Found" shows above please try reloading the page. )