This was a tricky job! The brief was to complete change everything around. Toilet to change position on to the window wall, bath to come out, wetroom to be created, free standing bath in new position, towel rail radiator in new position, ceiling texture to be plastered out and floor tiled.
To fit a wetroom tray you need to get slightly below the floor level. This mean any pipes that are just below the floor boards need to be taken a little further down to allow the board to go level with the joists. In this case the shower area turned out to be directly above the boiler, where all the pipes for water and heating are coming up and spreading out in different directions. This means that a lot of the floor needs to come up and pretty much every pipe is in need of adjusting in some way…a lot of work! On top of this the waste pipe for the wetroom former has to fit in-between all these somehow.
As well as the above, the unit behind the toilet was hiding a lot of plumbing for this toilet, the toilet coming through from an ensuite in the room next door and hot and cold water pipes from both bathrooms. This had to be completely remade to change the position of the toilet in this room and then cleverly boxed in some way. The us of a plant on top of the new boxing at least made it look in some way to be purposeful, but it had to be dealt with in some way. The end result not coming out bad at all once tiled.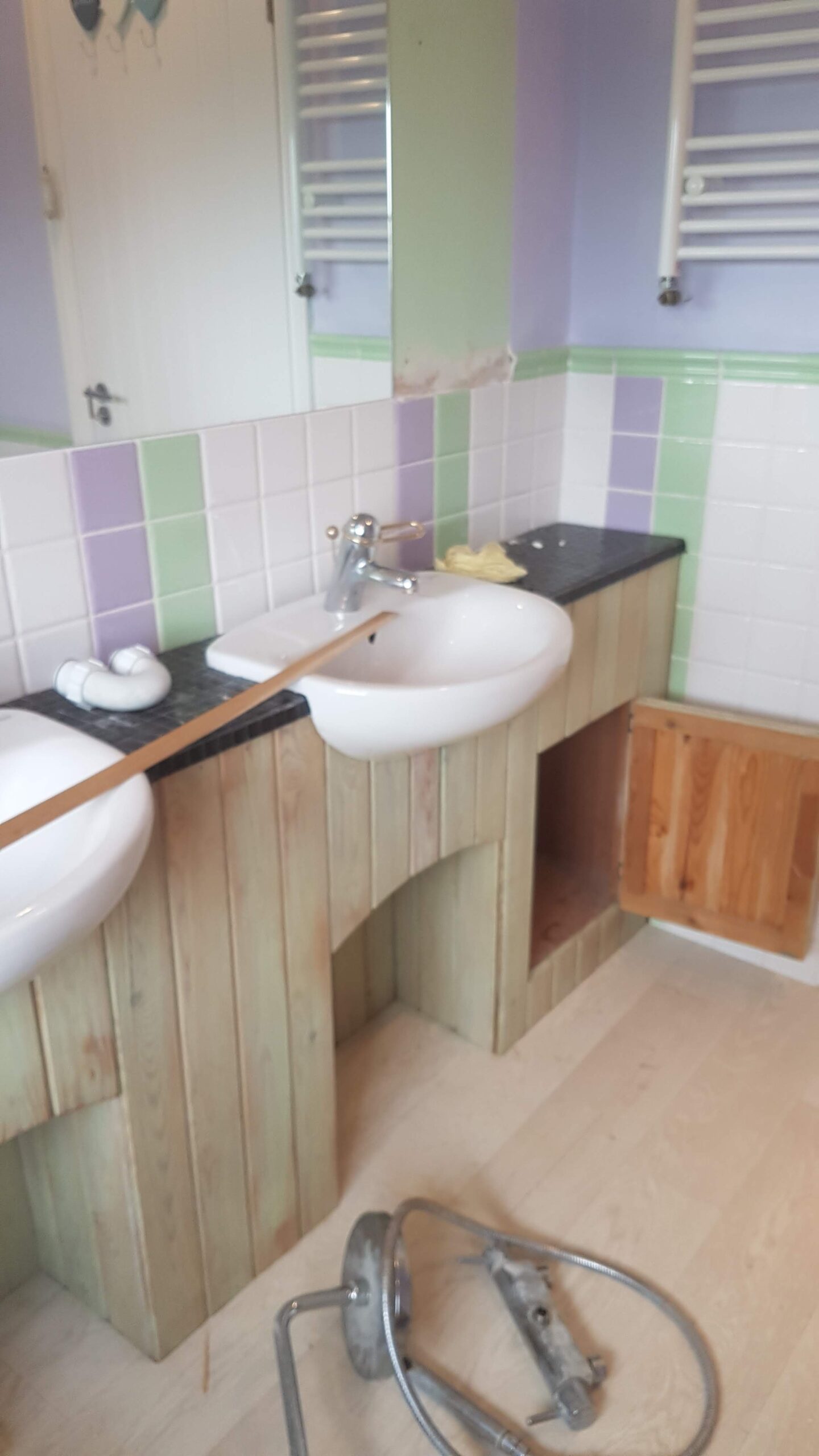 Check out the 360 degree image of the project below.
Click and drag around the pictures to view floor, ceiling and stop rotation.
( If "Image Not Found" shows above please try reloading the page. )